Project Description
IN THIS EPISODE, WE TALKED ABOUT…
Power is a wonderful thing! We use it to charge our phones and make the TV work, but essentially it's our lives every single day. Power stations have gone from contributing fully to the greenhouse effect to becoming more environmentally friendly through Wind Turbines and even Nuclear, which EDF run in the North of England.
We meet Craig and Amanda from EDF and learn all about their experiences and responsibilities in the roles they work in. They both go on to talk about the impacts that EDF are making in the environment and the main skills that they use on a daily basis. 
At EDF we're proud to be the UK's largest producer of low-carbon electricity. We believe that, together, we can create a cleaner, low-carbon future. Wherever your educational journey, here at EDF, you'll find a variety of exciting and inspiring opportunities to join our Graduate, Apprenticeship, Industrial Placement or Intern schemes.
MEET THE PEOPLE WE INTERVIEWED
WANT TO GET INVOLVED IN BRING IT ON 2021?
FIVE DIFFERENT AREAS OF ENGINEERING
Chemical, Processing and Biotechnology
Automotive, Rail, Aerospace
Creative, Digital Technology
Civil, Structural, Construction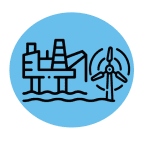 Subsea, Oil & Gas, Renewables, Energy