Project Description
IN THIS EPISODE WE TALKED ABOUT…
From road design, to the plug sockets in your local school, Legrand are the brains behind them. They are a local engineering company that designs and creates a huge range of electrical products that work away in the background.
We meet Adila, Wayne and Chris, and learn all about their roles and responsibilities from Safety Testing to Business Management.  We also learn about the key skills needed to be a successful employee at Legrand, and don't forget, the Q&A from the aspiring school children!
Legrand is a French company whose HQ is in Limoges and currently has around 39,000 employees in 90 countries worldwide. We have been manufacturing in the UK since 1980 and today have three main competencies, namely electronic, electrical and mechanical. Around 85% of products sold by the UK subsidiary are manufactured within the UK.
MEET THE PEOPLE WE INTERVIEWED
FIVE DIFFERENT AREAS OF ENGINEERING
Chemical, Processing and Biotechnology
Automotive, Rail, Aerospace
Creative, Digital Technology
Civil, Structural, Construction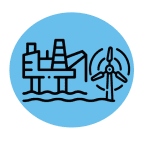 Subsea, Oil & Gas, Renewables, Energy