Project Description
IN THIS EPISODE WE TALKED ABOUT…
In this episode, we learn all about Lucite International, a huge company with plants all over the world, with one being in the North of England. They make different types of plastics that are used for a plethora of different things.
We meet Matt, Dean and Georgia, who talk about their experiences and skills they have gained and use in their roles everyday. They go on to talk about what responsibilities they have throughout the week and how they tend to differ on each project they deliver.
Lucite International is a global leader in the design, development and manufacture of acrylic-based products. With manufacturing, sales and distribution capabilities across EMEA, The Americas and Asia Pacific, we are the energy and driving force behind some of the world's best known branded acrylic products.
FIVE DIFFERENT AREAS OF ENGINEERING
Chemical, Processing and Biotechnology
Automotive, Rail, Aerospace
Creative, Digital Technology
Civil, Structural, Construction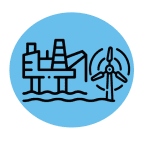 Subsea, Oil & Gas, Renewables, Energy