We are hugely grateful for the commitment and belief shown to Bring It On by our Supporters.
The Community Foundation Tyne & Wear and Northumberland is a major regional charity that matches generous people with our region's important community causes by enabling people from all walks of life to set up charitable funds, give collectively or share their expertise, supporting local charities and community organisations, and building our endowment as an asset for our communities now, and for generations to come.
Every year, we award grants to hundreds of charities in Tyne & Wear and Northumberland, and across North East England, through funds set up by our donors.
Tony Platten is a Blyth-based engineer, entrepreneur, and philanthropist. Together with his wife Anne, Tony established the Platten Family Fund to make grants in support of STEM education and training, with an ambition to inspire the next generation of North East engineers. Since 2015 the fund has supported a wide range of activity that gives young people vital skills for the 21st century economy, inspires them about the region's industrial heritage, and raises awareness of the careers and opportunities that are available in the engineering sector.
Cleveland Scientific Institution are a charity representing the professional engineering institutions in Cleveland. Our charity provides donations to organisations  to undertake STEM projects with the aim of encouraging young people to follow a career using technical STEM skills and subjects.
Darchem Engineering Limited is a world class Engineering Company providing products and services to meet the needs of our customers for engineered solutions to high temperature/thermal engineering problems.
Darchem provide thermal insulation and fire protection solutions for the aerospace, defense, marine, nuclear and F1 sectors.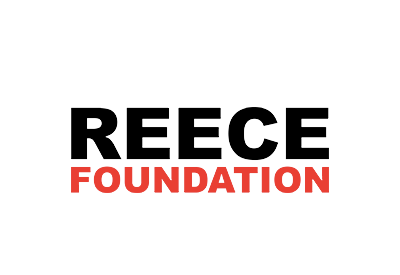 The Reece Foundation was established in 2007. Our main objective is to increase the long term and sustainable prosperity of the North East of England primarily through the promotion of engineering and manufacturing.
In particular, we focus on the improvement of education in engineering and related scientific and mathematical subjects, training in engineering skills, and the development of employment opportunities.
Tees Valley Careers is Tees Valley Combined Authority's careers education programme. It has a dedicated careers team which supports schools/colleges to implement high quality careers guidance and to help you to make more informed decisions around your future choices.
Our role is to work with the Careers Leader in your school/college and Tees Valley employers to ensure you are aware of the opportunities in Tees Valley.
Launched by Tees Valley Combined Authority and the Tees Valley Mayor, Ben Houchen, Tees Valley Careers is working with more than 1,000 businesses to engage with young people and directly inform them of job opportunities and career information with the aim of each child receiving seven direct and meaningful employer engagements.  This direct contact will help you to make key decisions regarding your future career pathway and help build your confidence and knowledge of the labour market.  This direct employer engagement could also directly lead to a future employment offer.
The North of Tyne Combined Authority (NTCA) is the combined authority for Newcastle, Northumberland, and North Tyneside.
NTCA is tasked with initiating projects to boost growth, create jobs, and create a more green, inclusive economy.