Project Description
IN THIS EPISODE WE TALKED ABOUT…
In this episode, we meet a company that works behind the scenes to make sure everyone has things we need the most, water. Northumbrian Water makes sure we have clean, drinkable water, and also recycles the water we don't use.
We meet Dan, James and Carol who talk about their roles and responsibilities that they undertake on a daily basis and the skills required to undertake such roles, with a couple of questions from the aspiring school children.
Here at Northumbrian Water, we work to make sure clean, clear and great tasting water is delivered to our 2.7 million customers' homes, 24 hours a day, seven days a week, and to take waste water away through our sewerage network to be treated and then returned to the environment in the best possible condition.
MEET THE PEOPLE WE INTERVIEWED
FIVE DIFFERENT AREAS OF ENGINEERING
Chemical, Processing and Biotechnology
Automotive, Rail, Aerospace
Creative, Digital Technology
Civil, Structural, Construction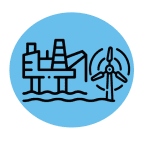 Subsea, Oil & Gas, Renewables, Energy