Project Description
IN THIS EPISODE, WE TALKED ABOUT…
In our first episode, we met three engineers and the Managing Director from North-East company, Ardmore Craig.
Andy, Adam, Murray and Wan spoke about the wide range of roles they carry out and how rewarding it is to see a project all the way through from a design concept all the way through to manufacture and installation.
M.D. Andy shares with us how proud he was that Ardmore Craig were instrumental in the creation of the world's biggest linear winch as part of a £3 millon project.
MEET THE PEOPLE WE INTERVIEWED
FIVE DIFFERENT AREAS OF ENGINEERING
Chemical, Processing and Biotechnology
Automotive, Rail, Aerospace
Creative, Digital Technology
Civil, Structural, Construction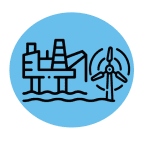 Subsea, Oil & Gas, Renewables, Energy